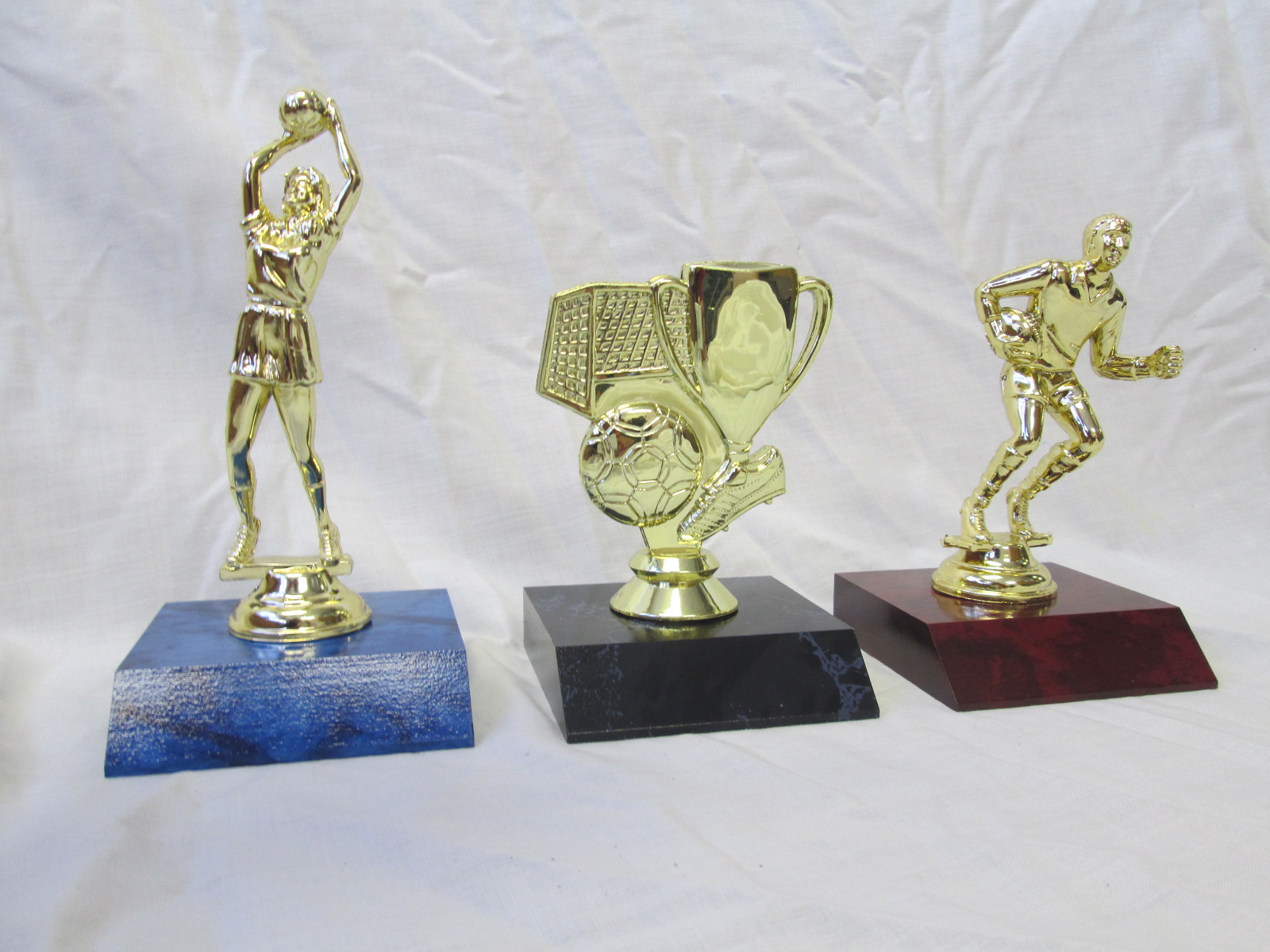 Epic Engraving prides itself on being able to provide trophies for any sport you can name.
Our most popular sports include rugby, rugby league, touch, soccer, netball, golf and cricket,
however we have also supplied trophies for paintball competitions, gridiron, pigeon racing, and lacrosse to name a few of the less common sports.
We are able to provide a range of different styles, sizes and colours to suit everyones requirements and budgets.
All of our trophy prices include an engraved plate which can include personalised details such as a team or club name, award titles, winners name, year etc.
We are proud to work with a range of suppliers to be able to provide you with a great range to choose from.
Please feel free to stop by and have a look in our showroom to get a good feel for what we can do for you.
---
Rugby/ Rugby League/ Touch Trophies
Soccer Trophies
Netball Trophies
Cricket Trophies
Wooden Trophies
Acrylic Trophies
Coloured Wooden Trophies
Sports Acrylics