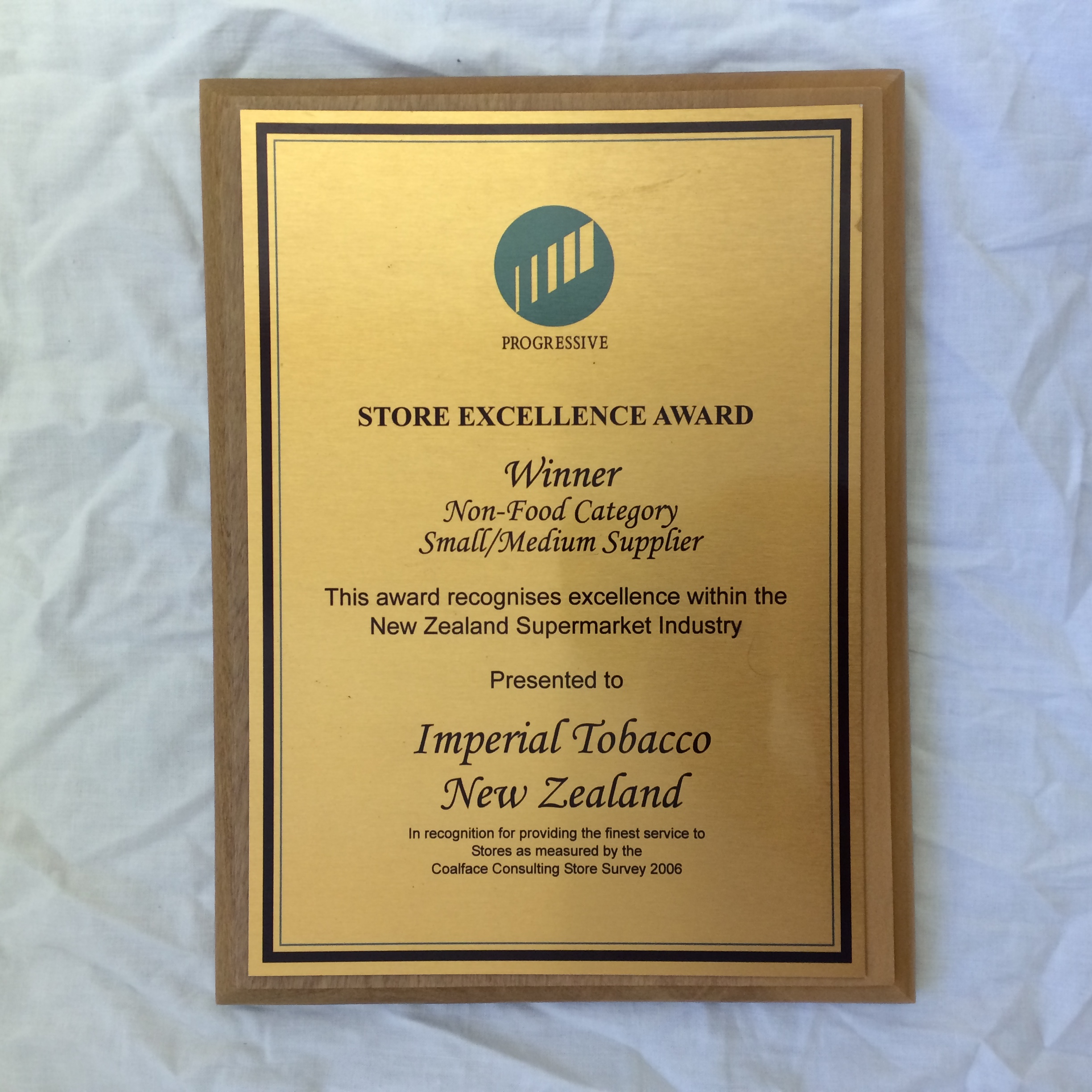 ---
Wooden plaques are a great idea for rewarding excellence in many situations, especially for corporate, schools or sports teams.
Epic Engraving can produce a variety of plaques, with many colours and sizes to suit your requirements.
We can either laser etch into a wooden plaque, or attach a sublimated metal plate onto a wooden plaque.
The later option can include a full colour logo or picture, as well as any text that you require.
---
Metal Plate on Plaque
The metal plate on this plaque is gold, but can also come in  silver, bronze, or white, and can be printed with your logo or a picture.
It can be personalised with names, dates, individual awards – anything to suit your requirements.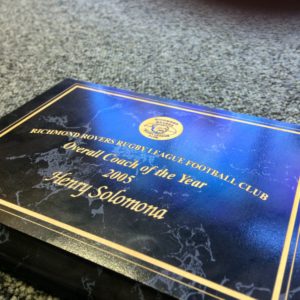 Laser Engraved Wood Plaque
The Laser vaporizes the surface of the timber leaving a hollow where it has been engraved. The depth of the engraving varies with each type of timber. Natural timbers will have a stightly uneven depth of engraving, caused by the grain/ knots that are in the timber.
The colour of the engraving will vary with the different timber, a light coloured timber will show a darker engraving than is visible on a darker coloured timber. The laser beam leaves straight cut edges to engraving and cutting in timber. We are unable to provide colour in logos etc so engraving is left with a natural wooden look.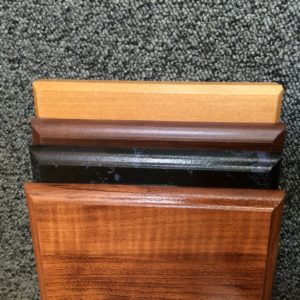 Plaque Colour Options
You can choose from a variety of colours and styles to suit your requirements. From the more cost effective veneer plaques to the beautiful, natural native timber plaques – there is something for everyone.
Below is a picture of some of the plaques we can supply in:
Black marble veneer, Wood grain veneer, Walnut veneer, Solid Wood, Native Timber